Services
Your Neighbors use Dominion Maids
We have consistently provided professional, quality cleaning services for our customers since 1995.
The Basics
– We are licensed, bonded and insured. We provide all cleaning equipment, towels and standard cleaning products. Our vacuums are all of micro filtration design. We use professionally cleaned micro fiber and terry cloth towels. Our personnel are uniformed, experienced and supervised.
Elevated Service – We exclusively service Weekly and Bi-weekly customers. As a result we operate a very stable service schedule that provides our customers an ongoing cleaner home at a lower per service rate while retaining reliable personnel who consistently deliver our Quality Service at a Bargain Price. We start with our "Top to Bottom, By Hand Cleaning Checklist" then customize each customer's service to fulfill their evolving needs.
Satisfaction Guaranteed – If a customer is not satisfied with any service we perform we will make it right. We do not require a service term commitment because we believe if we do a good job for you then we should keep our job with you.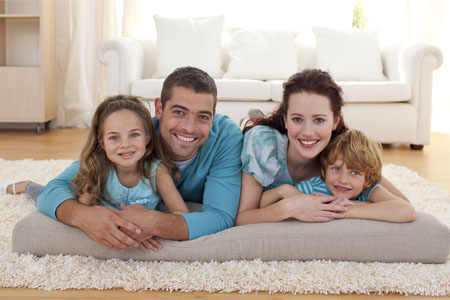 Call for a FREE Quote! 703.933.9200
Call for a
FREE estimate &
$50 OFF
the initial cleaning
(New weekly & bi-weekly customers only)